Neurosurgery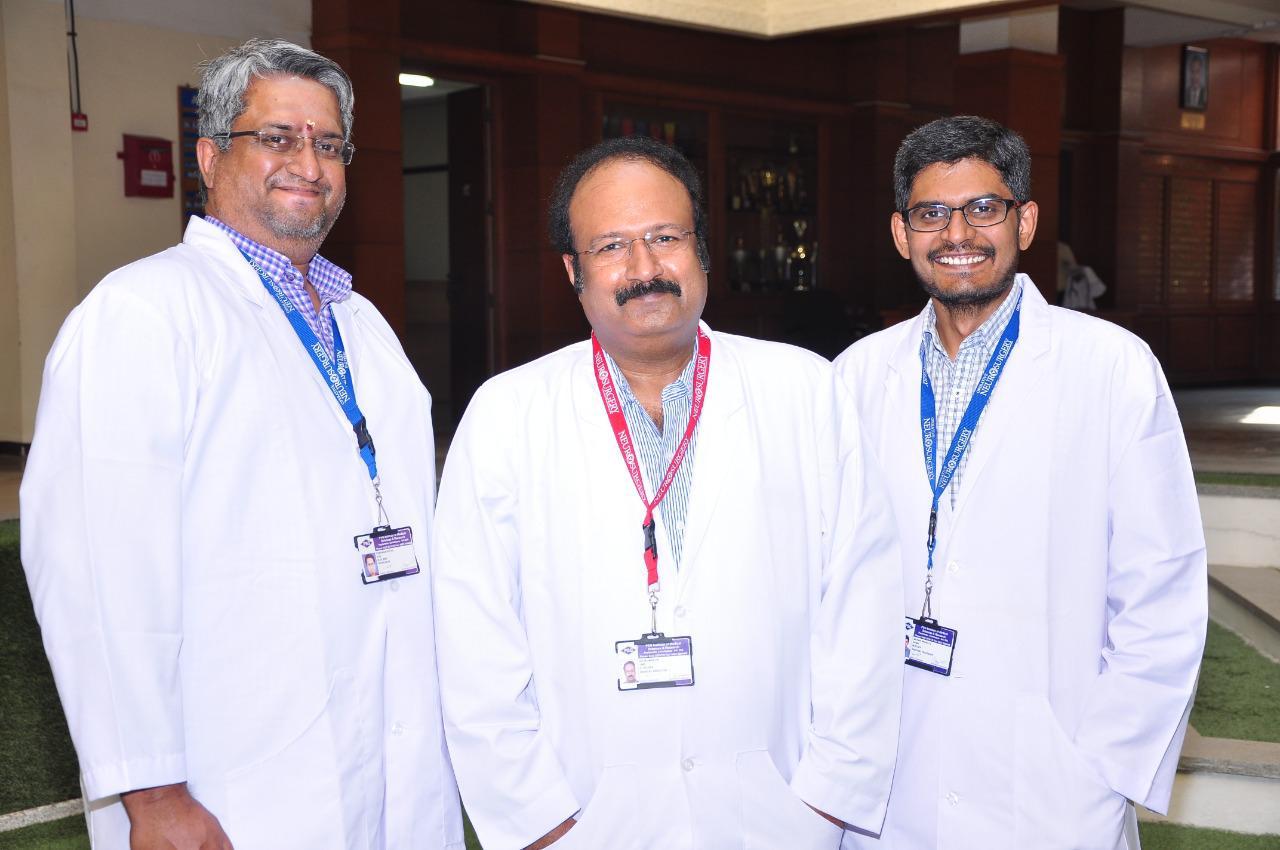 The department was started in 1994 by Dr U.S. Srinivasan and now headed by Dr P.R.Rajkumar performs more than 500 major procedures a year, including microneurosurgeries. At present, the department offers hi-tech neurosurgery, including management of head injury, at a low cost. The microneurosurgical operations performed by the department have yielded results that are on par with major international centres. Severe backache and neck pain are often caused by disc prolapse at lumbar, thoracic and cervical regions of the vertebral column. Experts at PSG Hospitals perform microdiscectomy, a minimally invasive method to surgically remove herniated disc material that presses a nerve root or the spinal cord, and fusion to alleviate the extreme discomfort. They are also capable of microsurgically removing spinal cord tumours and congenital spinal cord lesions.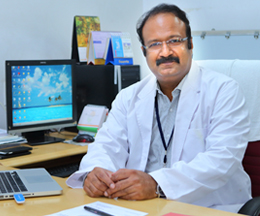 Dr. P.R. Rajkumar(HOD – Neuro surgery and Medical Director PSG Hospitals)
The department also successfully treats bleeding into the brain due to abnormal bulge in the wall of the artery by clipping the aneurysm. It also routinely does evacuation of blood from vessels that have burst in the brain. Cerebrovascular surgery to treat diseases affecting blood vessels that supply the brain is another area of expertise of the department.
Some of the surgical procedures employed by the unit to treat stroke include removal of a part of the skull to accommodate brain swelling (decompressive craniectomy) and unblocking of the carotid artery that supplies blood to the brain (carotid endarterectomy). It also performs cerebral revascularisation to bring oxygen-rich blood to areas with restricted flow.
Other problems comprehensively treated by the department include brain abscess, tuberculosis, orbital abscesses and optic nerve tumours. The department performs cranioplasty to surgically repair a defect or deformity of the skull and has also started neuroendoscopy to treat excessive collection of cerebrospinal fluid in the brain (hydrocephalus) and cysts. The unit also performs stereotactic neurosurgery by mapping the brain in three dimensions, using coordinates and minimally invasive procedures.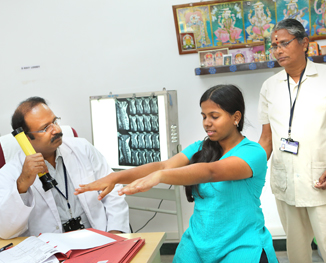 To perform these surgeries, the department is now equipped with a dedicated hi-tech operation theatre. PSG is one of the few medical college hospitals in the country with an intracranial pressure monitoring facility. The department is well supported by an intensive care unit, equipped with modern ventilators and monitors, and managed by anaesthetists, physiotherapists and paramedical staff.
The department is also planning to put in place a Brainsuite, an integrated neurosurgery system that facilitates precise treatment of complicated tumours in very sensitive areas of the brain. It is the latest development in image-guided surgery, providing realtime views of the tumour site with intra-operative magnetic resonance imaging (iMRI), neuronavigation, stereotaxy and advanced neurosurgical microscope.
Our Motto
Hi-Tech-low cost Neurosurgery under one roof
The following Micro Neurosurgical operations are being carried out. These surgeries have been performed with excellent results on par with major international neurosurgical centers.
Brain Tumors
Micro Neurosurgical Total Excision of the Brain Tumors like Meningiomas, Gliomas, Skull base tumors, Pituitary Tumors and Posterior fossa Tumors are being operated with excellent results.
Minimally Invasive, Maximally Effective Neurosurgery is our motto. For disc prolapse at lumbar, thoracic & cervical, micro discectomy and fusion are being performed. Spinal cord Tumors and Congenital Spinal Cord Lesions are micro surgically excised with excellent functional outcome.
Cerebro Vascular Surgery
Cerebral haemorrhages due to Aneurysm rupture is being successfully treated by Clipping of the Aneurysm. Micro surgical evacuation of Intracerebral Haematoma is being done routinely.
Brain and Spine Injury
Critically ill neurotrauma patients are attended immediately, round the clock. 24 hours emergency trauma services are provided including ambulance facilities. As a step ahead, we provide rehabilitation including psychological counseling.
Spinal cord micro surgical decompression and spine fixation are being routinely done.
Other Surgeries
Micro neuro surgical excision of brain abscess and optic nerve tumors are done. Post operative skull bone defect is very well treated with cranioplasty.
Neuroendoscopy
A new modality in the form of Neuroendoscopy, for treating hydrocephalus / cysts has been started.
Decompression craniectomy and cerebral revascularization procedures are done for stroke patients.
Academic Activities
The department is involved in both undergraduate and post graduate training programs. It trains post graduates in Orthopaedics, Surgery and ENT.